100% RECYCLED DRAGON DENIM TEE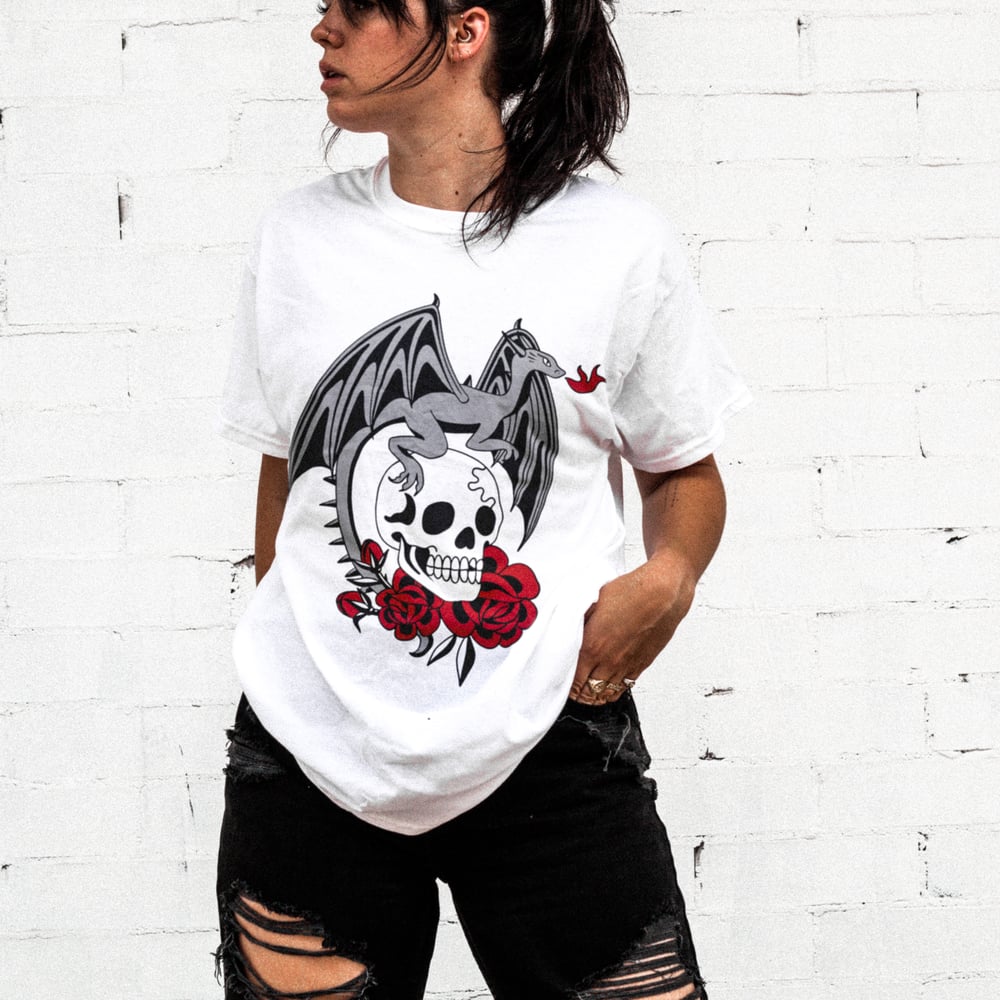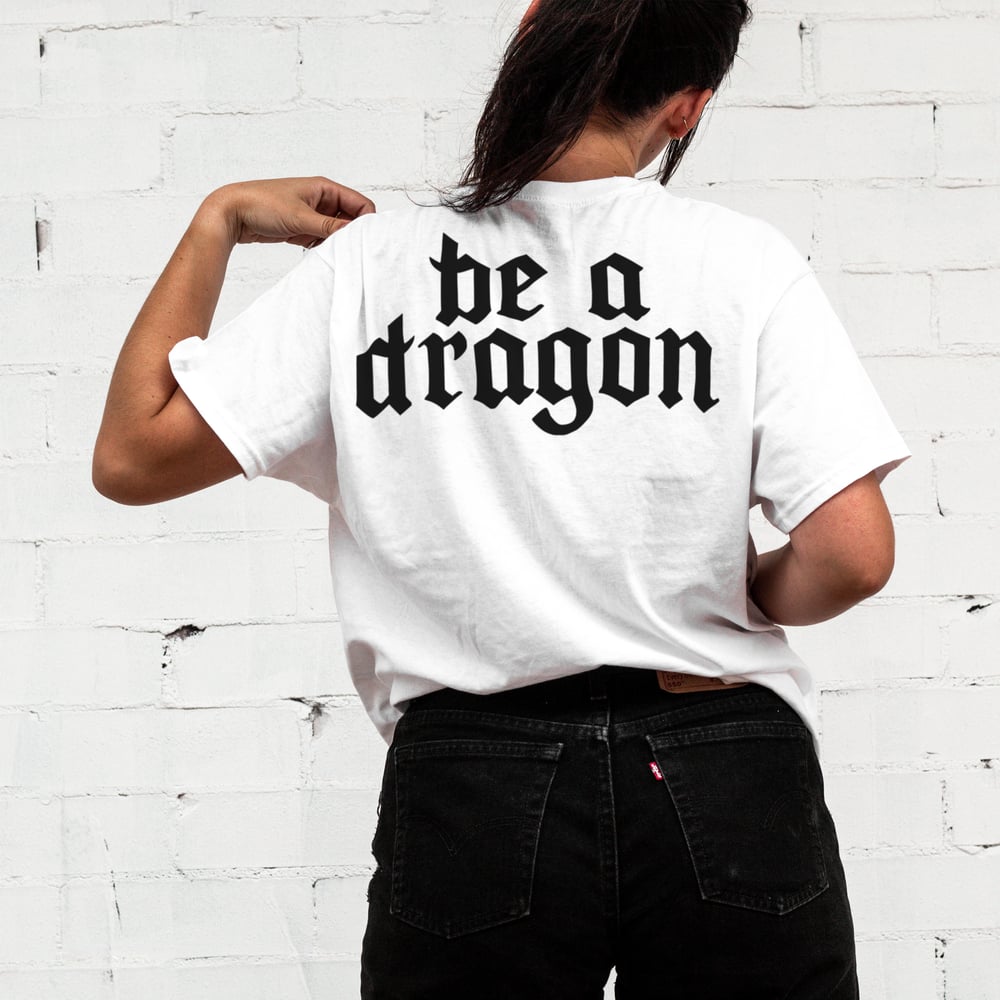 INTRODUCING THE DRAGON DENIM TEE! Inspired by vintage brand tees, this white tee features an oversized Dragon Denim logo screen printed on the front and "be a dragon" across the back shoulders. This tee is a super cool and 100% RECYCLED MATERIAL! Support Dragon Denim and look cool while doing it.
SUSTAINABILITY:
100% RECYCLED: The most sustainable option in this collection, this tee is made from textile production waste, meaning you can buy new without hurting the environment.
MADE IN THE USA: The tees are made in LA and printed in Atlanta, lowering the footprint of these tees!
BIODEGRADABLE: Since the tees are made form 100% organic scraps, they are biodegradable as well!
SHIPPING: These tees will take a few weeks to ship! All items in your order will ship together when the last item is finished.