HORSE GIRLS GET STUFF DONE TEE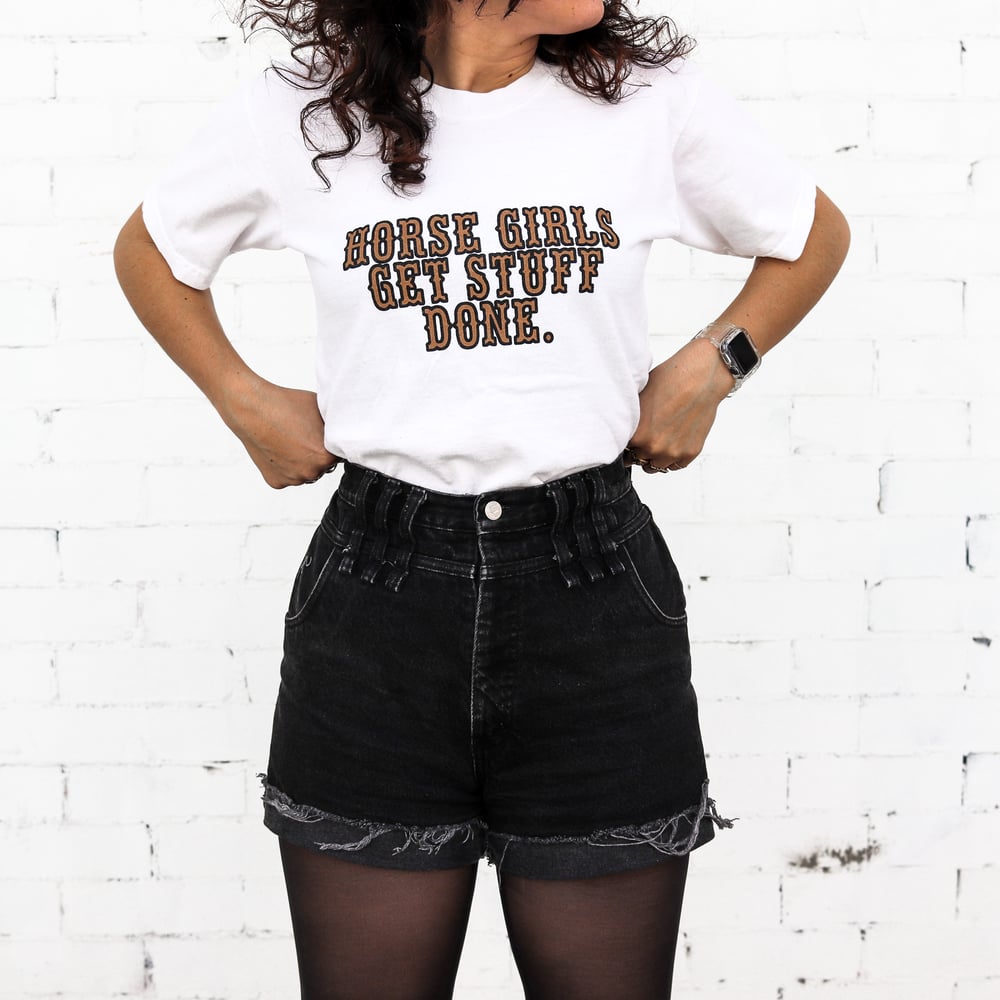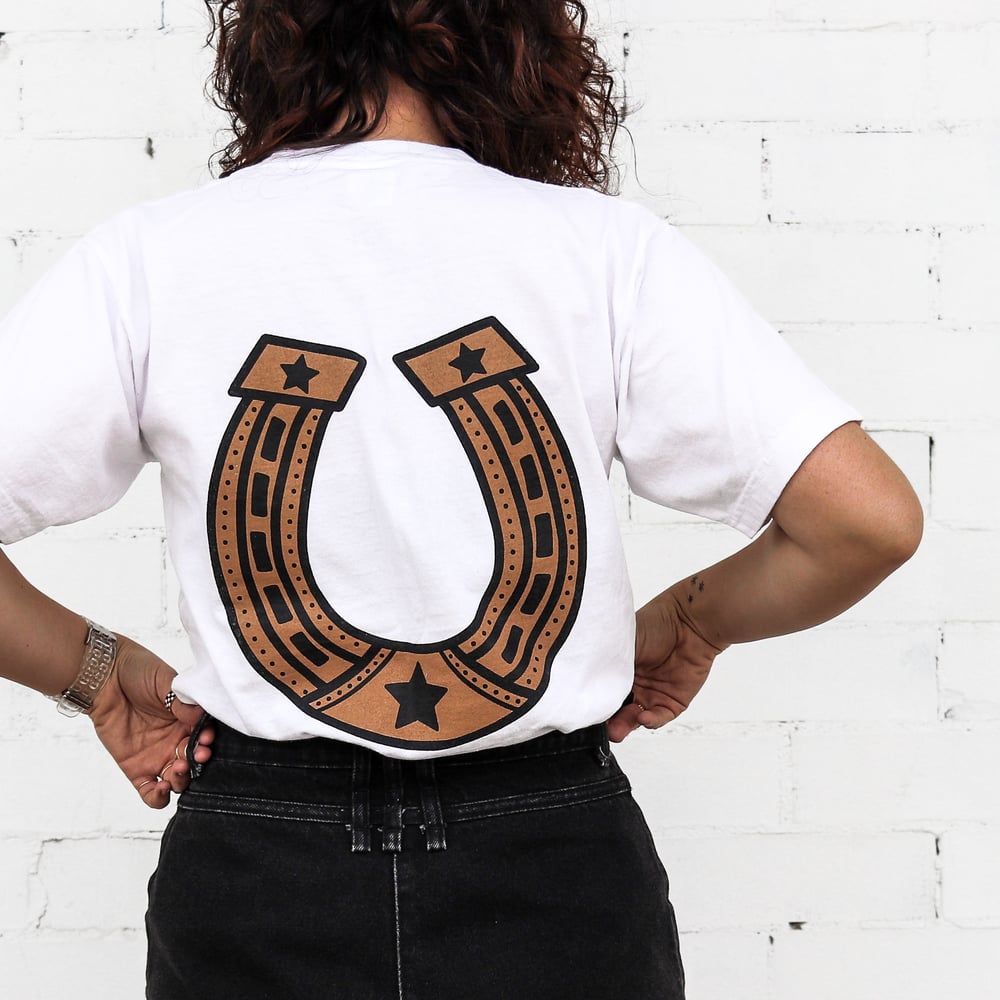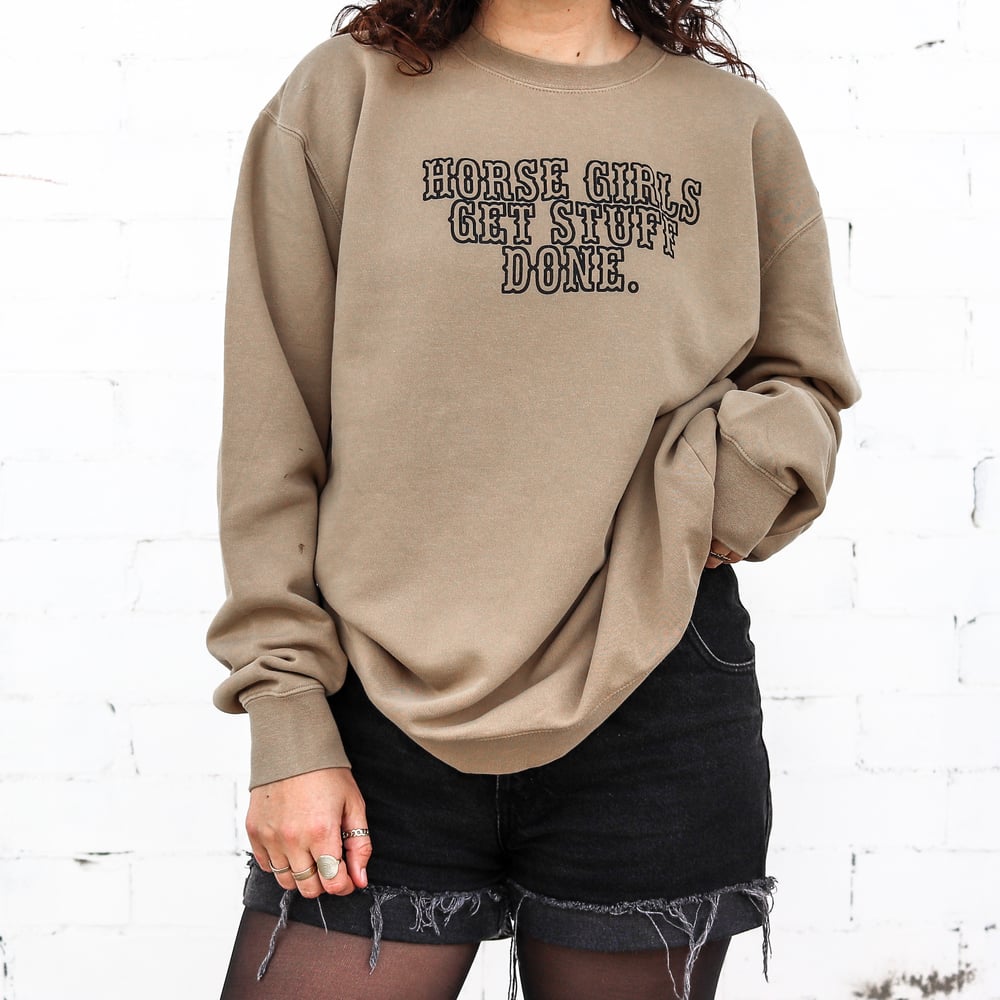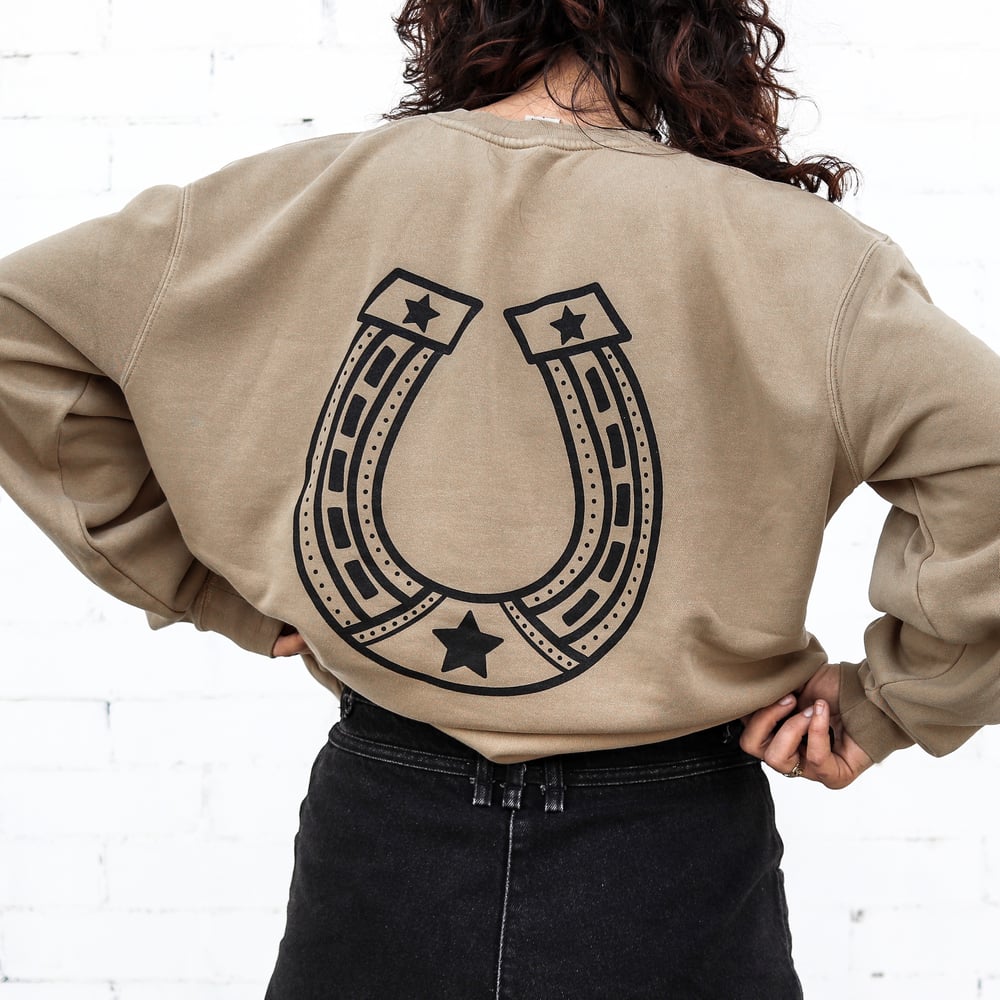 You don't have to have a horse to be a horse girl. It's a vibe. Own it.
White Comfort Colors tee, tan Independent Company crewneck. CREWNECK ONLY AVAILABLE IN SIZE L
SHIPPING: These tees are made to order and will take a few weeks to ship! All items in your order will ship together when the last item is finished.