I'LL SACRIFICE ANYONE FOR 1D!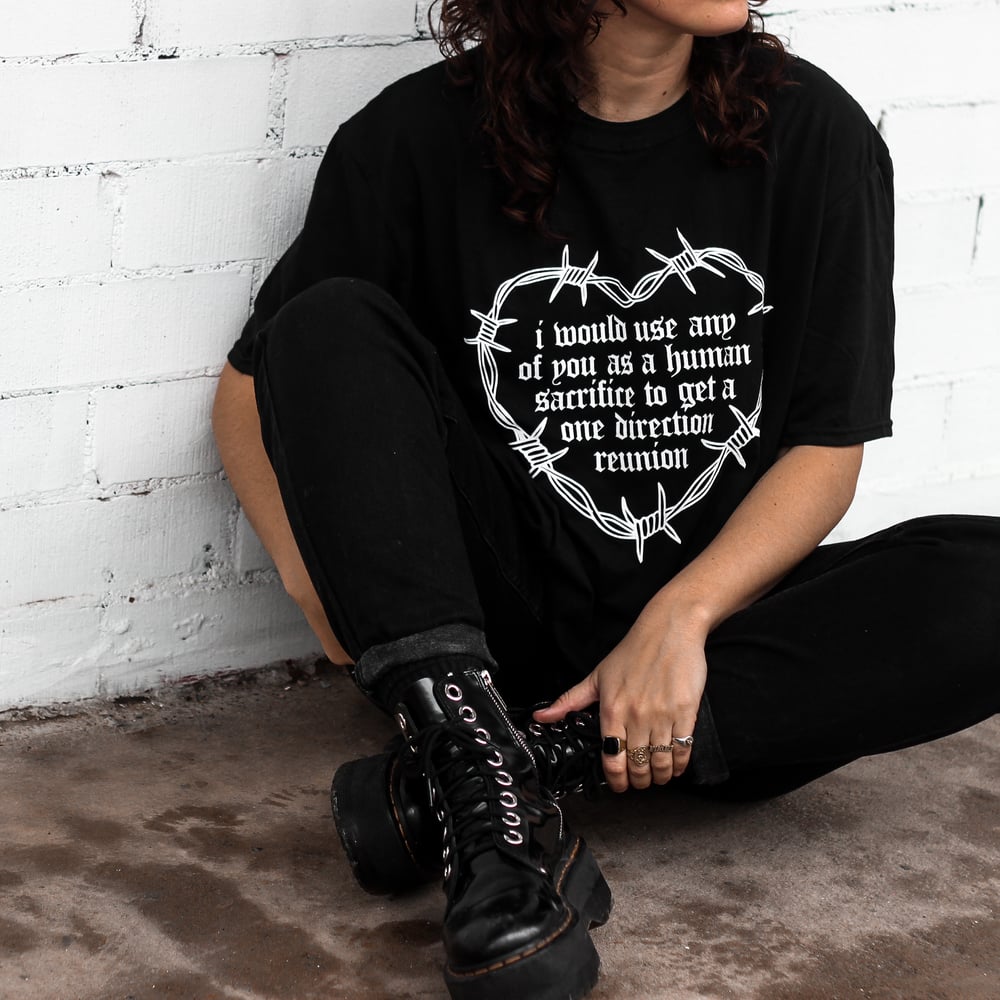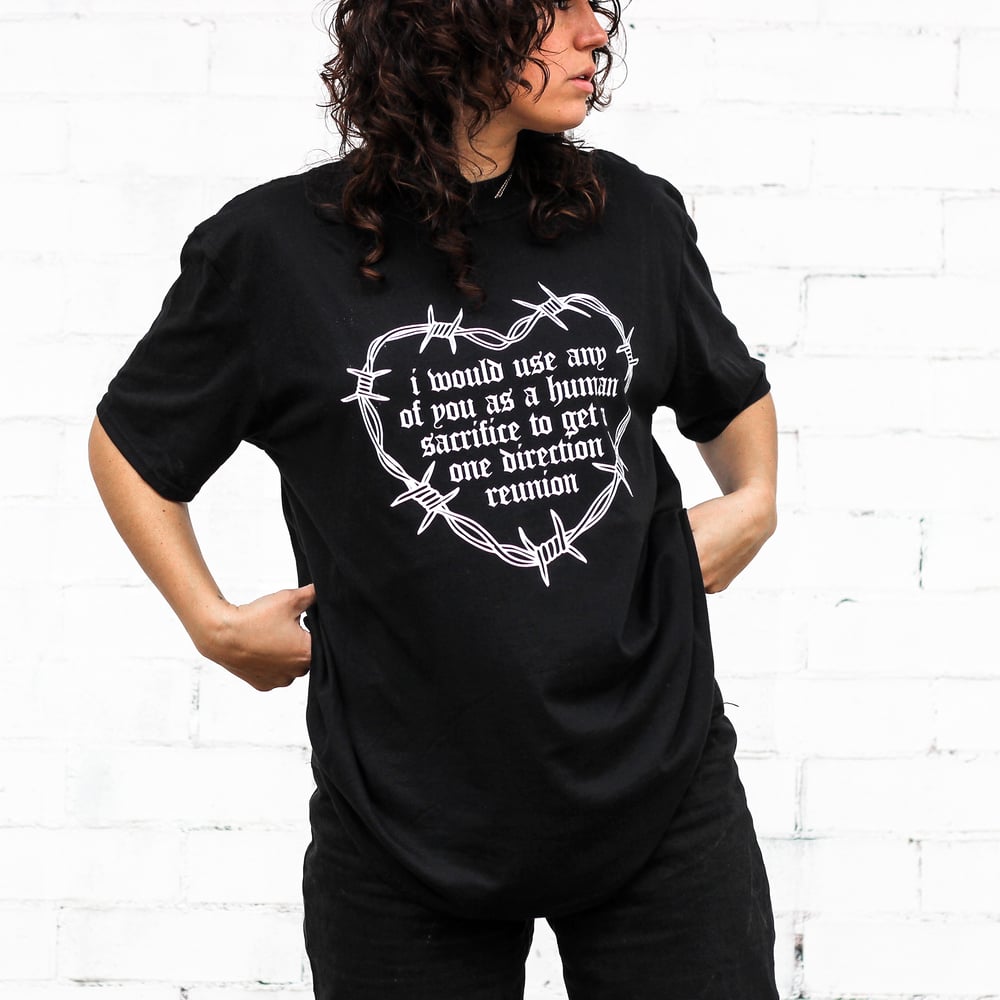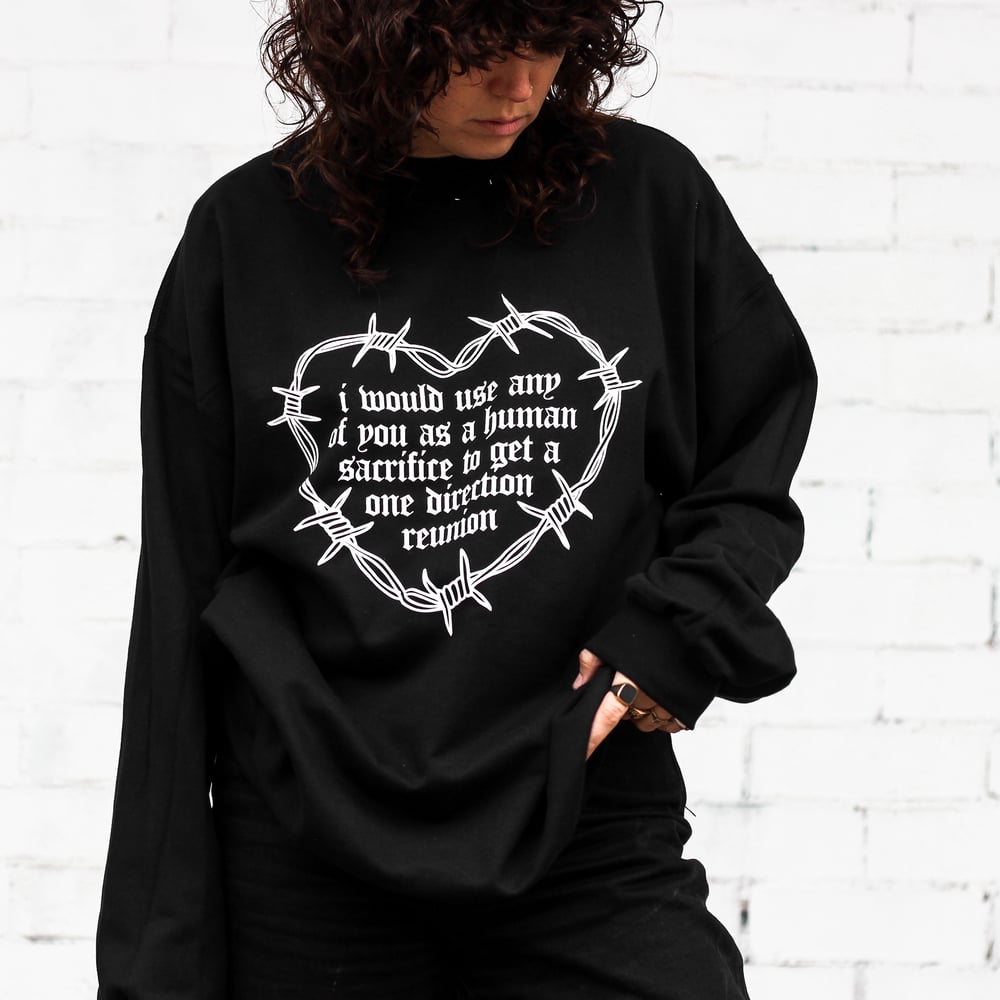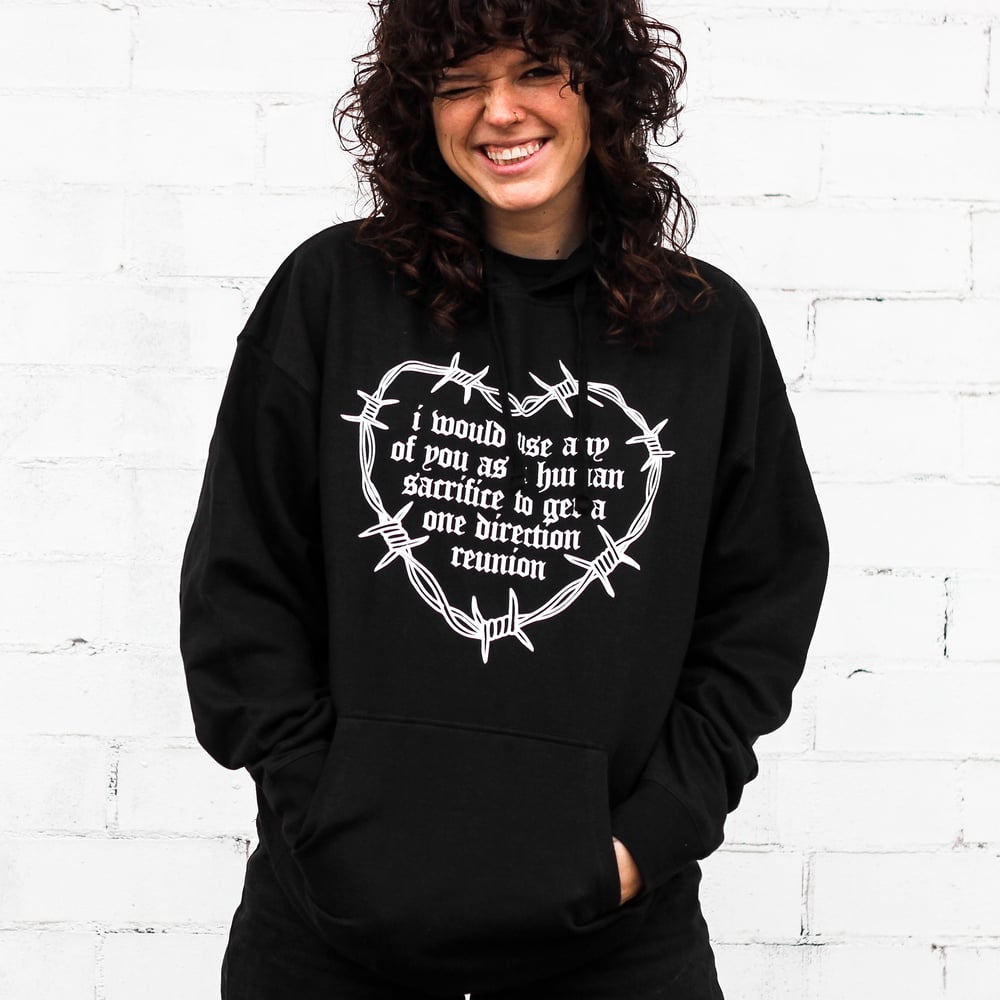 Are you like me and would happily put any person in your life on an altar of human sacrifice and use blood magic to get one direction back together again? If so, welcome! If not, please don't report me to the FBI.
This ~edgy~ design is available on a t-shirt, a crewneck, and a hoodie. These are all made to order so they will take a couple of weeks to ship out.