THE DRAGON DENIM STREET HOODIE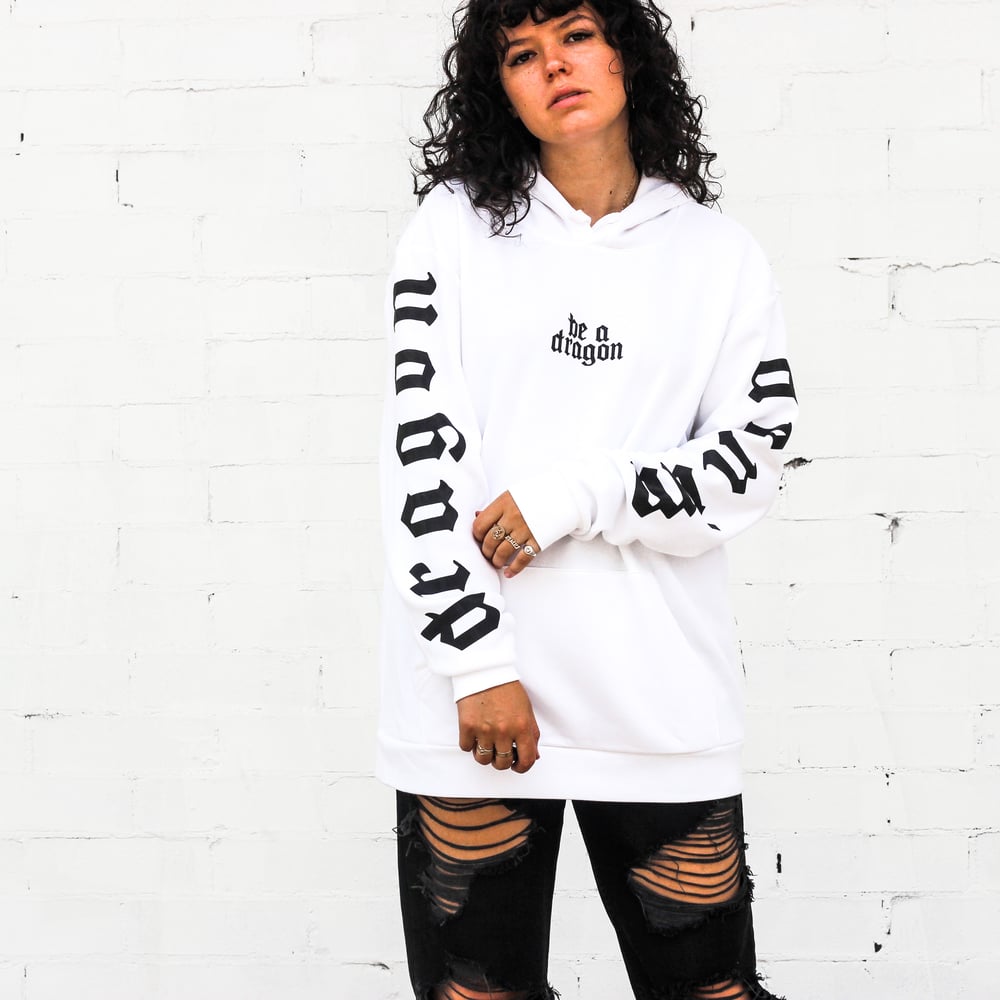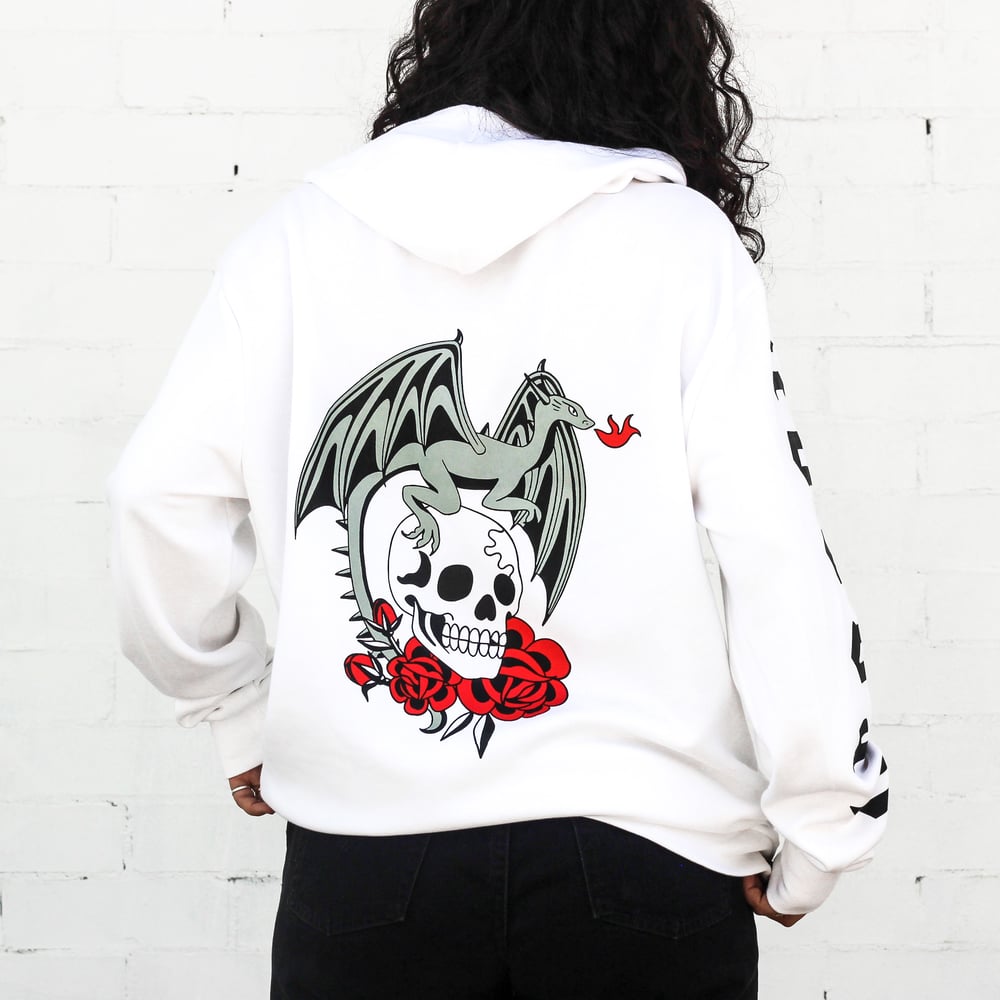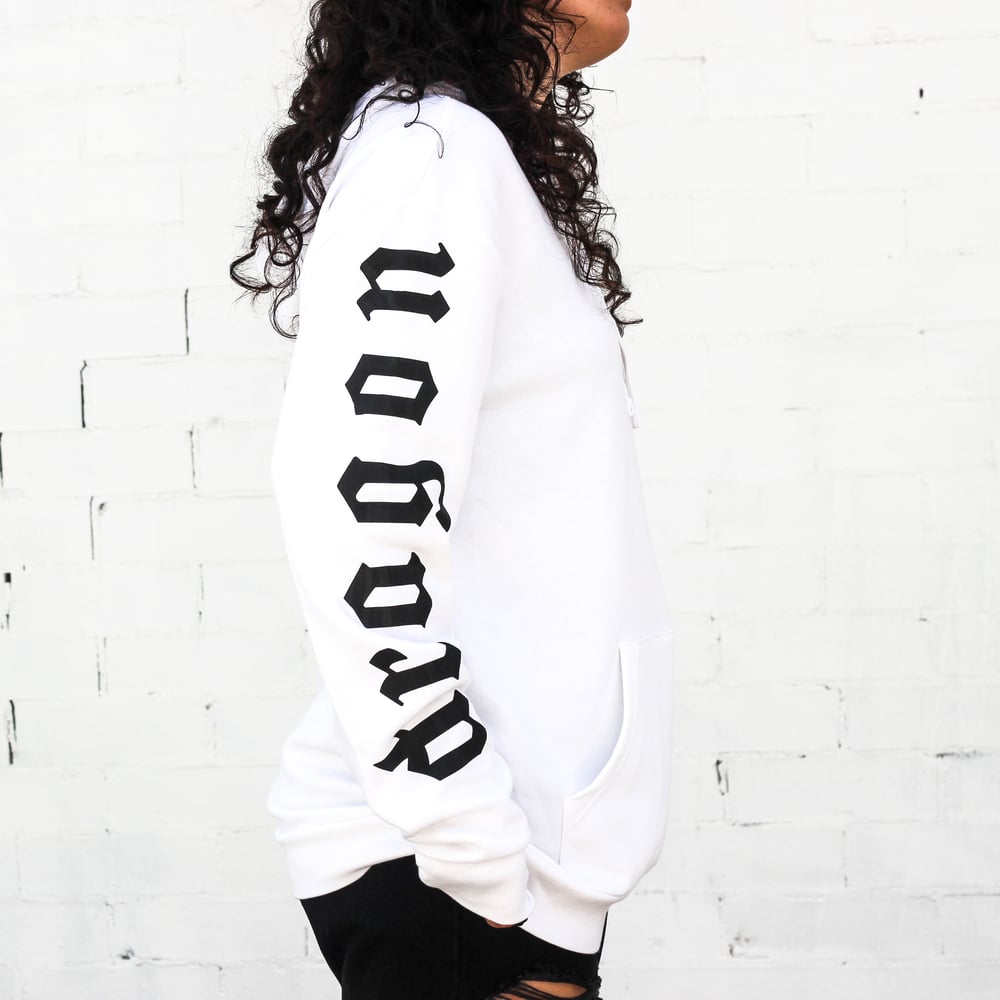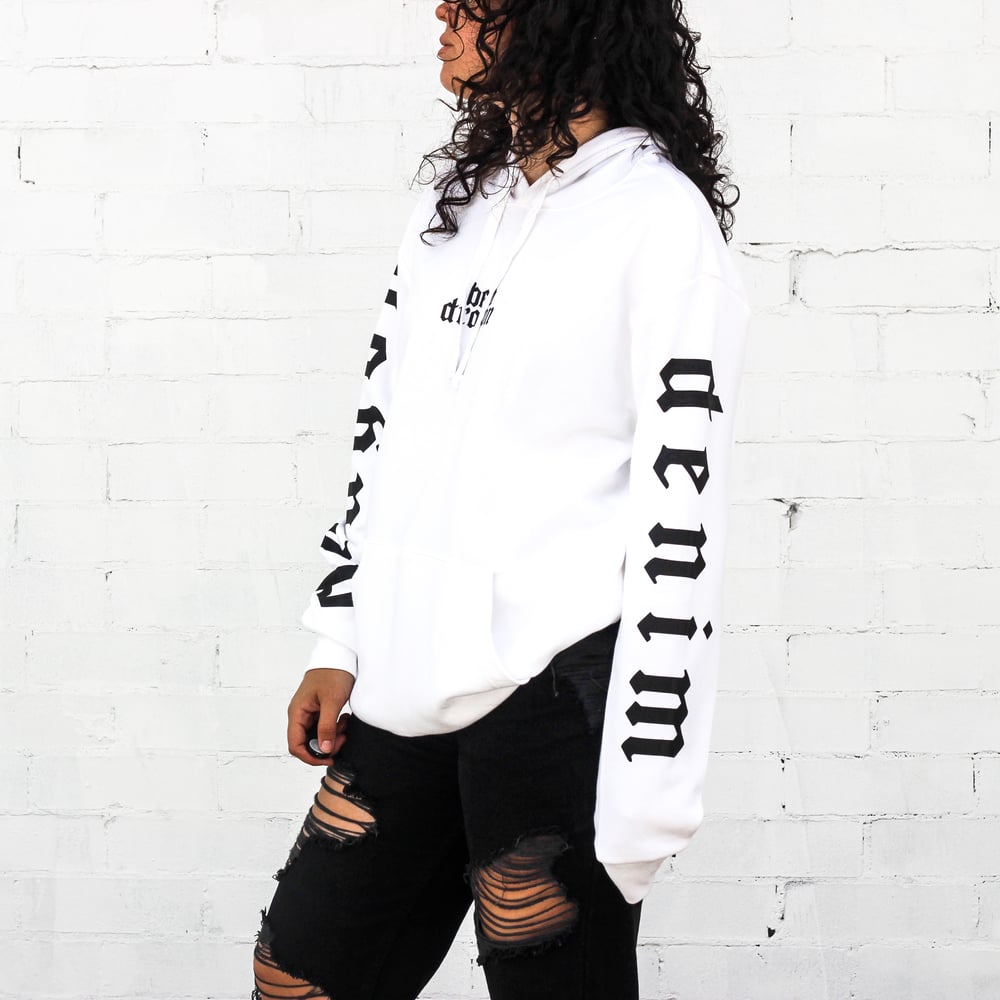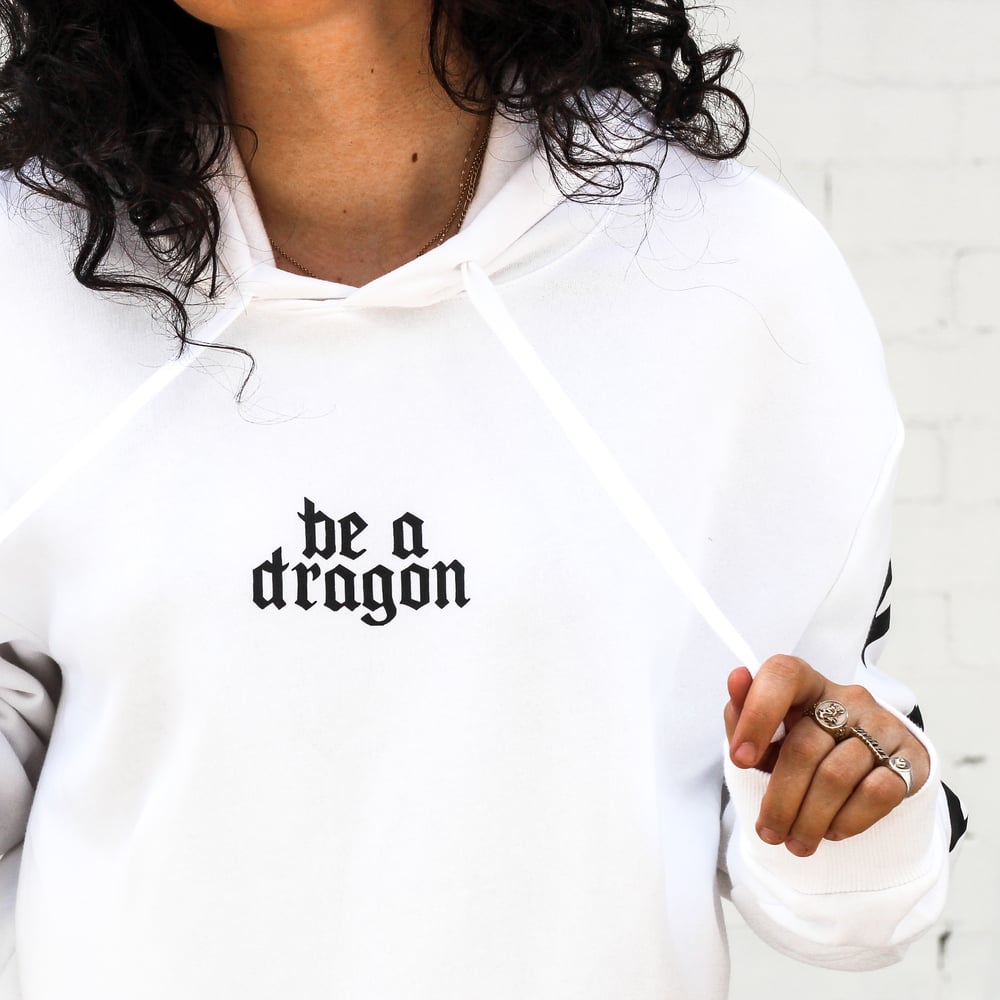 The softest hoodie you'll ever own features "dragon denim" across the sleeves, "be a dragon" on the middle chest, and the Dragon Denim logo on the back! Pressed by me on white hoodies.
SUSTAINABILITY:
23% recycled: 77% cotton, 23% recycled polyester
MADE TO ORDER: Low waste and pressed by myself!
SHIPPING: These hoodies will take a few weeks to ship! All items in your order will ship together when the last item is finished.