THE DRAGON DENIM TRUCKER JACKET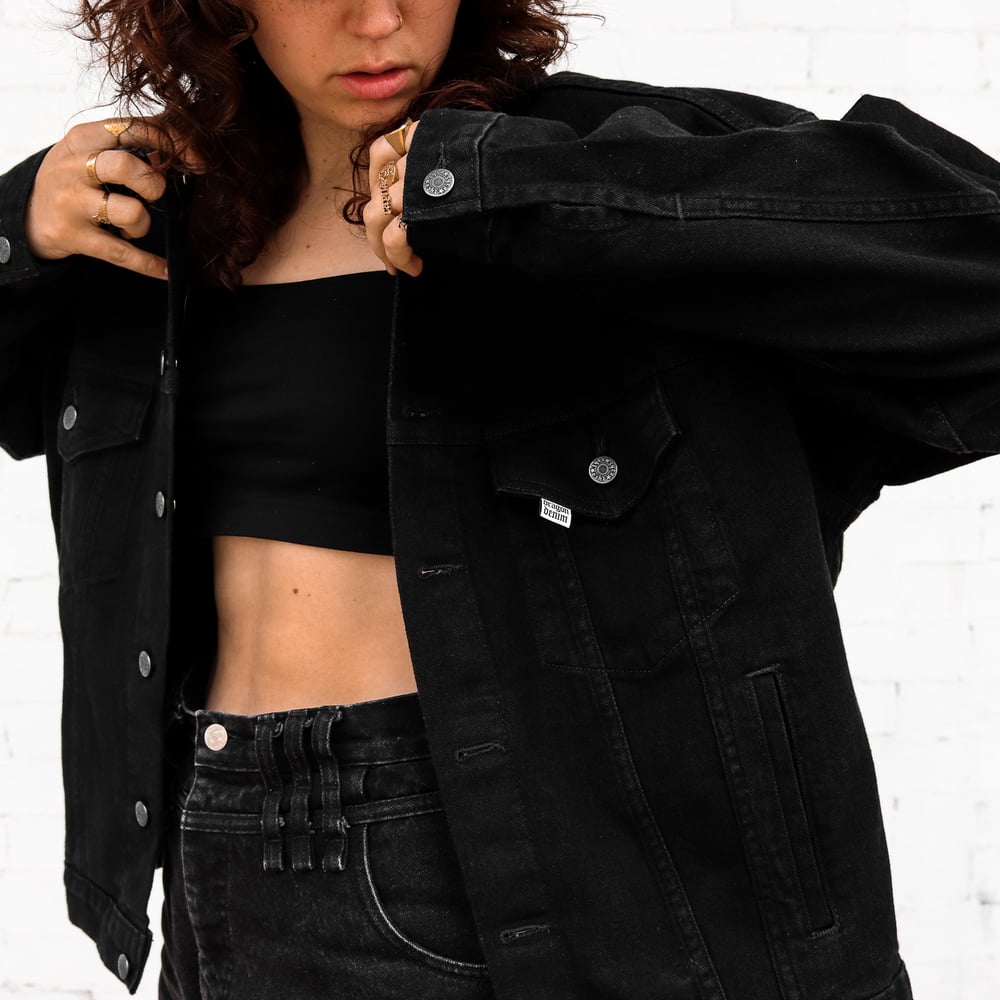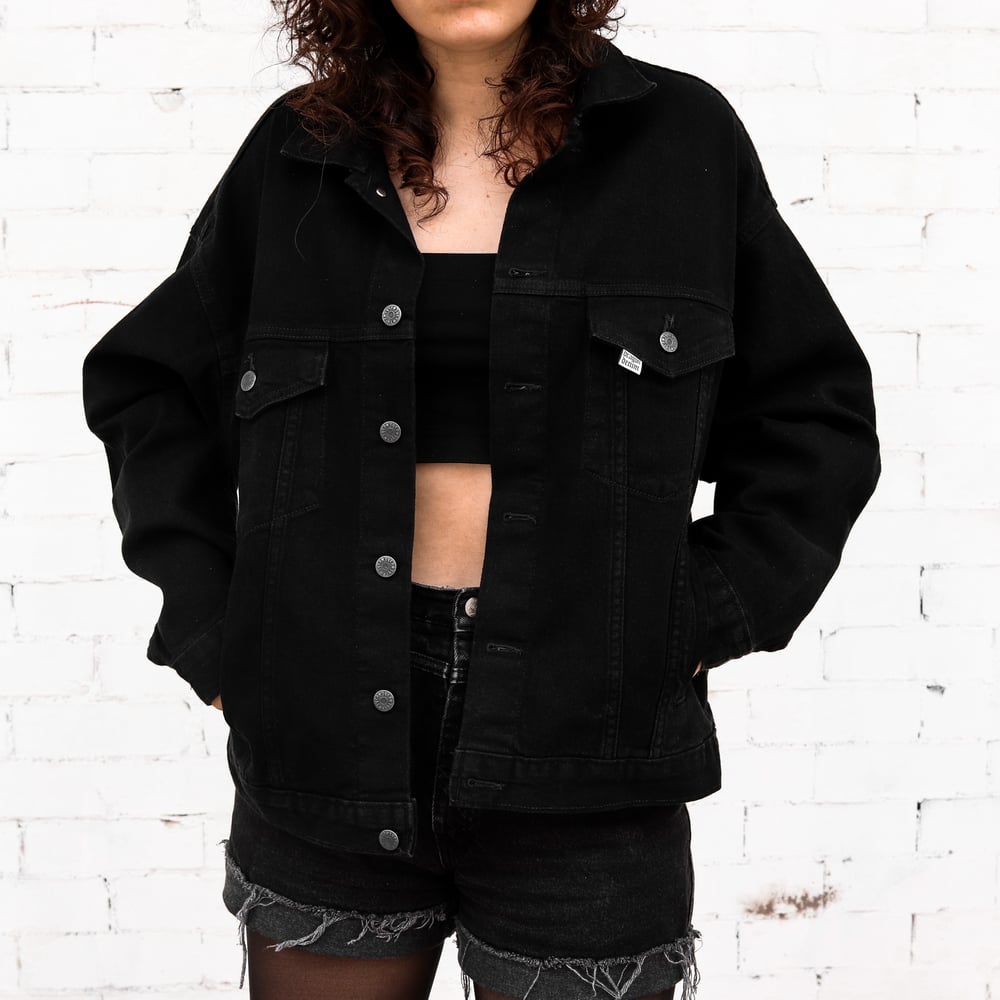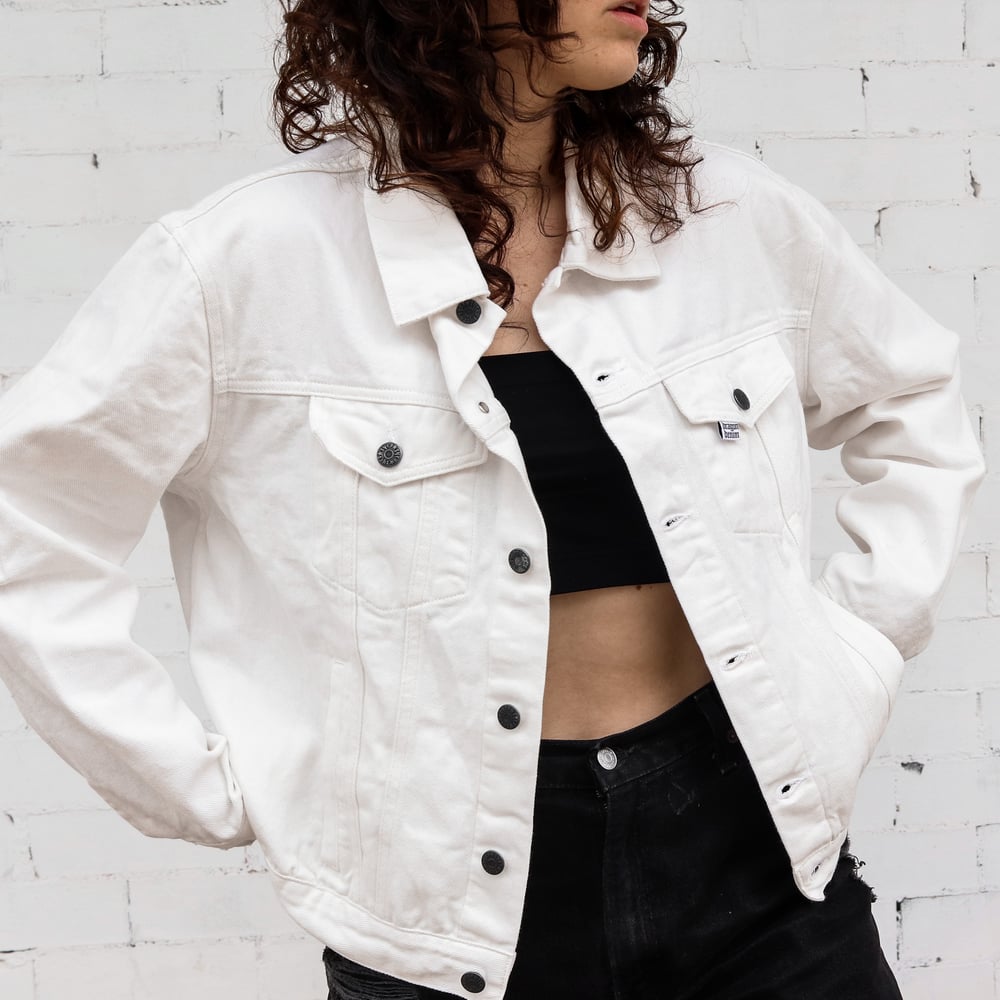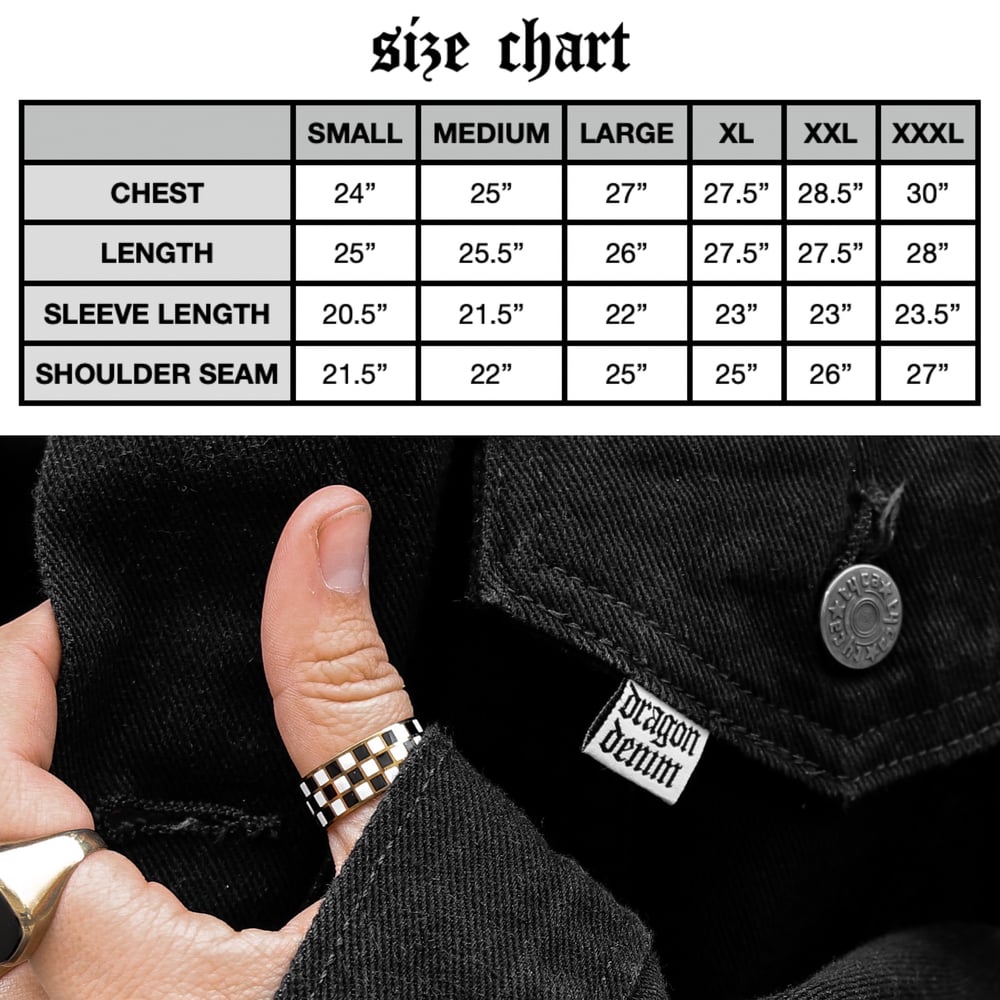 The official Dragon Denim jacket is here! Made exclusively for Dragon Denim, these jackets are made with domestically grown cotton, cut and assembled in the USA. Available as is!
BLACK READY TO SHIP, BLUE AND WHITE IS A PREORDER THAT WILL SHIP IN A FEW WEEKS!
-MADE IN THE USA
Sustainability is still my #1 priority so I spent a long time finding a manufacturer that would align with that. These jackets are all UNION MADE (hey livable wages!!) in the USA, lowering the footprint of each jacket
-THE FIT
These jackets have your classic, unisex trucker cut. Awesome silhouette no matter what size you get. And since I'll be using one brand of jacket, I'LL FINALLY HAVE A SIZE CHART!!
-POCKET TAGS
The jacket features pocket tags so that you can still see your sizes, even with the lace cut outs!
-OFFICIAL DRAGON DENIM BRANDING
Each jacket also has the dragon denim tag on the outer breast pocket so you know exactly where you got your sick ass jacket.