THE PLASMA JACKET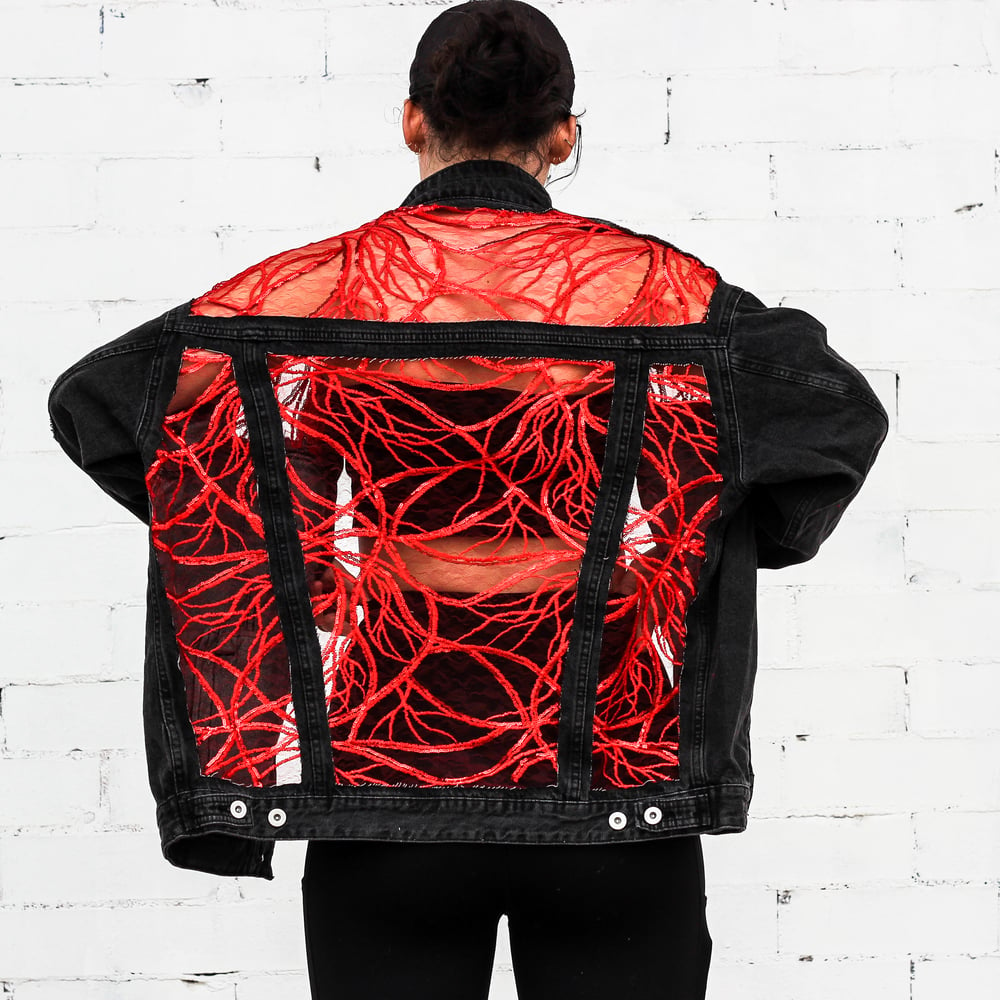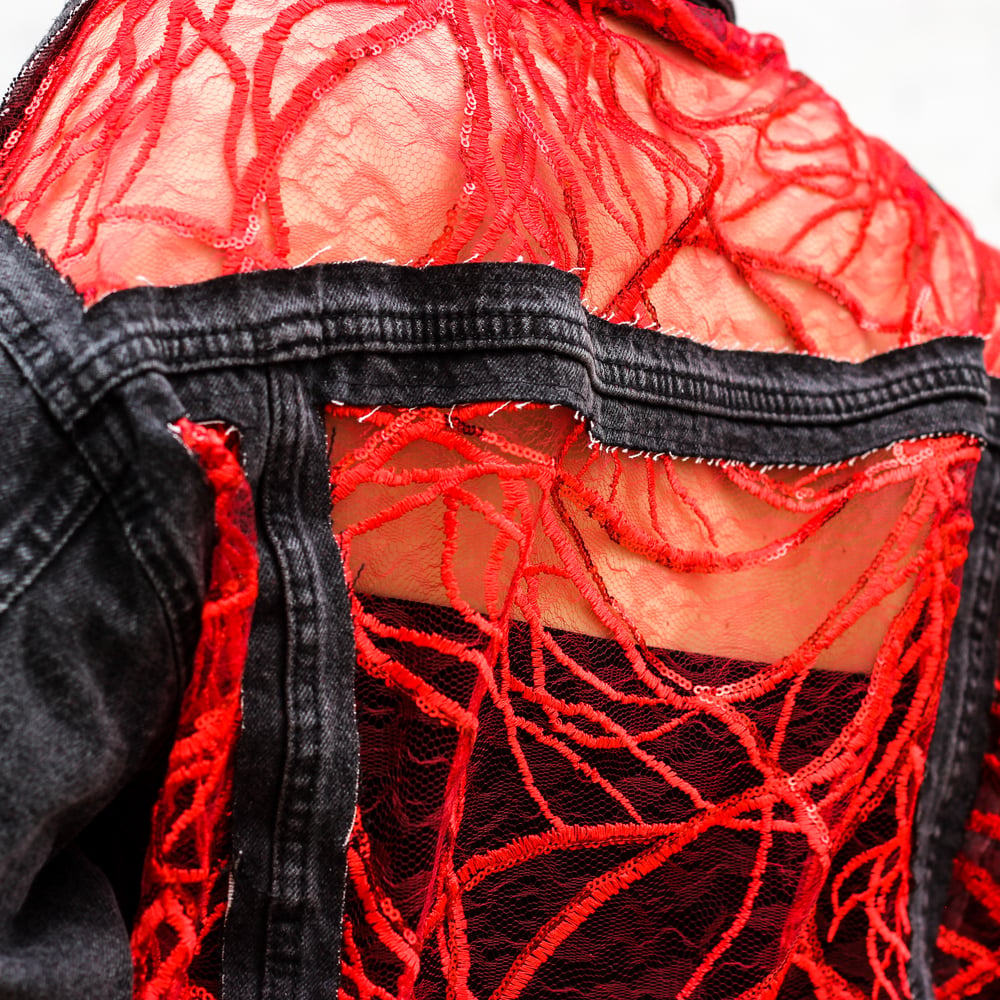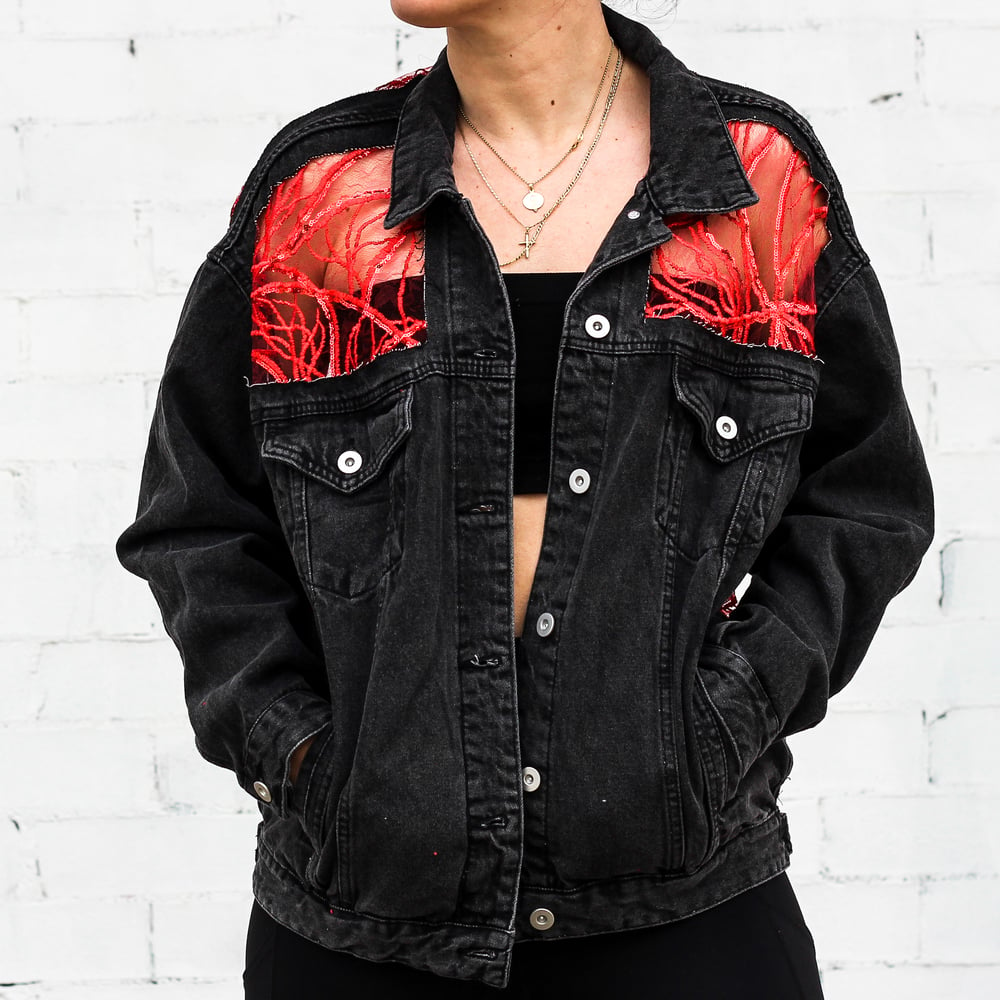 Super sick red mesh covered in a veiny sequin pattern! In the half lace option, half of the back is cut out and replaced with lace while the full lace option has the entire back and front shoulders cut out! The ultimate is the entire front of the jacket and entire back cut out. No matter which option you go with, you're sure to look dope af.
(FULL LACE XL PICTURED, MODEL IS 5'9" & TYPICALLY A SIZE MEDIUM)
You can get this jacket in blue, white, or black denim. If you are in doubt about sizing, we recommend sizing up! All other questions feel free to DM me on instagram @dragondenim
TURN AROUND TIME IS CURRENTLY AT LEAST 18-20 WEEKS. ORDERS CAN ONLY BE CANCELLED WITHIN 24 HOURS OF PURCHASE. FINAL SALE.