The Skelly Jacket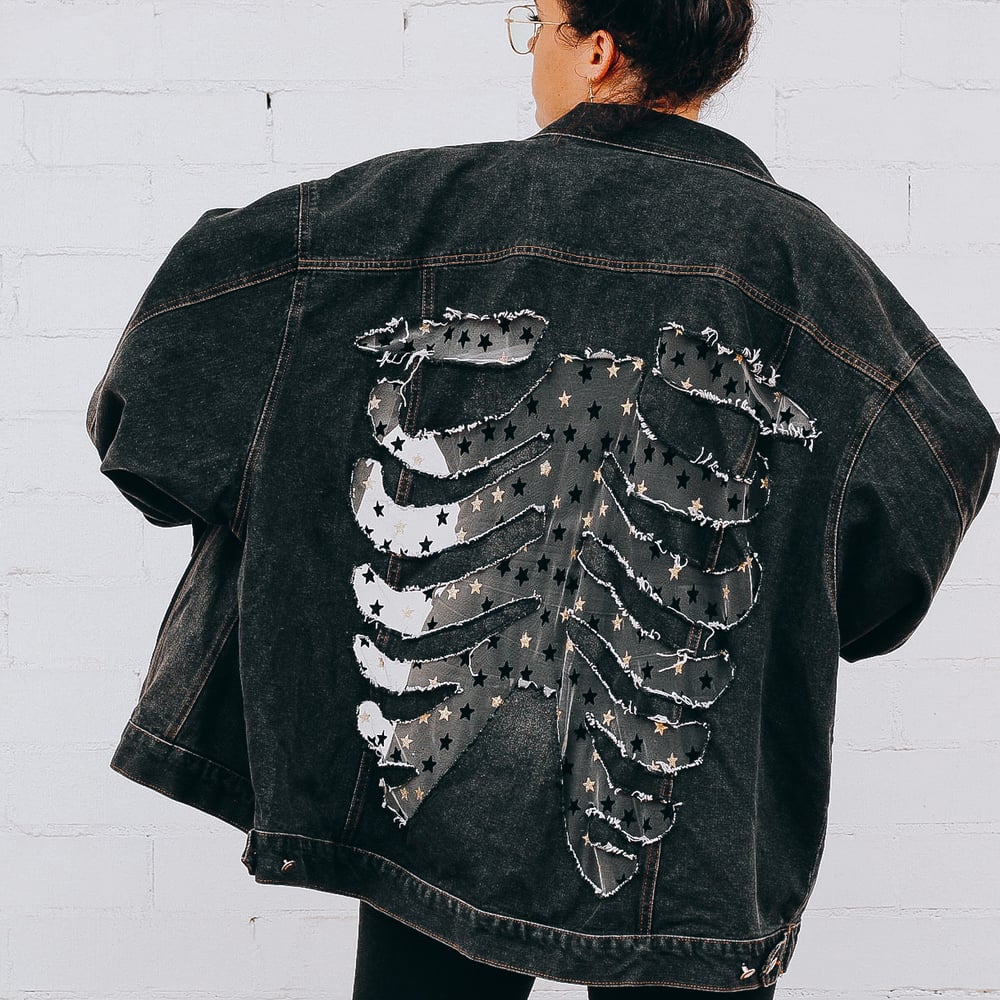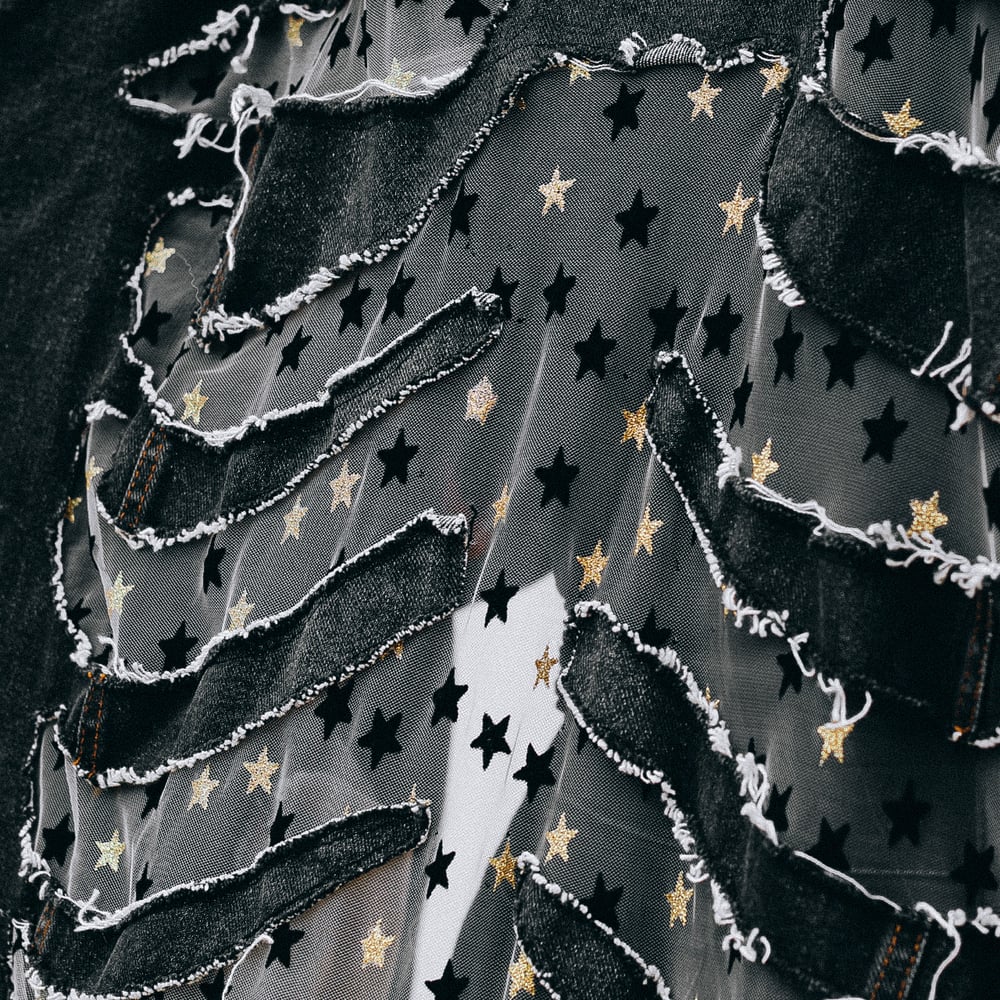 IT'S HERE! The Skelly Jacket features a rib cutout on the back of a black denim jacket with lace peeking through. You can pick from several different laces for your skelly jacket!
GOLDEN STAR AND BLACK FLORAL FEATURED!
For more pictures of the different lace options, check out their regular listings on the site.
TURNAROUND TIME IS CURRENTLY 14-16 WEEKS. These are very intricate jackets and will take a bit to put together and ship! Please be patient!